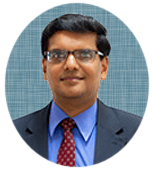 It is a special honour and privilege to begin my term as President of the Peradeniya Medical School Alumni Association (PeMSAA).  Our outgoing president, Prof A Jayasinghe, deserves an enormous thank you - for guiding the association so ably, for his genuine passion for PeMSAA and our members, and for making us all feel that we are really one family. PeMSAA  is the only lively functioning medical alumni association in Sri Lanka with equally active several overseas branches namely, Australasia, UK, USA and Bhutan. I hold a special place for PeMSAA within me, having grown up at the Faculty of Medicine, Peradeniya as a student, and a registrar to a Senior lecturer and as a Professor in Community.
Faculty of Medicine, University of Peradeniya is one of the pioneering medical schools in Sri Lanka responsible for producing knowledgeable competent medical professionals to the country since 1962. Medical officers who have graduated from this faculty have tremendously contributed to uplift the medical and health care services of Sri Lanka and their expertise have been shared and contributed effectively to many developed and under developed countries of the world.
Peradeniya Medical School Alumni Association was founded in 1992 under the auspices of Dr Joel Fernando. I take this opportunity extend my gratitude to all past presidents, members of the committees and well-wishers for their invaluable commitment. Twenty five years since the inception of PeMSAA, have done many activities to promote close relationship with the Faculty and Alumni.
In many an instances it has been discussed widely that the doctor patient relationship has been deteriorating for different reasons. To address this timely issue, the present committee has formulated a plan to introduce a series of web based education programmes to the members on medical ethics and issues related to professionalism under the theme of "Commitment to Health Care". Further committee has decided to take constructive moves to ensure close relationship with the faculty and alumni with a special focus on students' welfare and to explore their inborn talents and to help them to motivate them more into research.
I am blessed with a great team of competent and accomplished council members with whom I am confident that I would be able to achieve the above goals without much effort.   
I would like to extend my sincere thanks to the membership of PeMSAA for their commitment, support and solidarity to uphold the mandate of our alumni association, while making a humble request for them to join hand in hand more effectively in PeMSAA activities lined up for this year as well as in the years to come.
Prof. P.V.R. Kumarasiri
MBBS, MSc, MD
President
Peradeniya Medical School Alumni Association  
& Professor in Community Medicine, Faculty of Medicine, University of Peradeniya