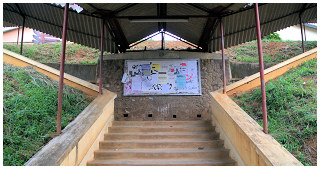 The Peradeniya Medical School Alumni Association (PeMSAA) was established in 1992 due to the pioneering efforts of alumni and teachers of the Faculty of Medicine, University of Peradeniya, Sri Lanka. The PeMSAA is the first such medical alumni association that was established in our country.
Since then, the PeMSAA has grown in stature and has held 12 International Medical Congresses in the past. In the year 2017, the PeMSAA will mark the 25th Silver Jubilee and the 13th International Medical Congress (Silver Jubilee) between 5th to 8th January 2017 at Peradeniya.
Some important events
1st August 1992
Dr. Palitha Abeykoon read out the draft constitution which had been formulated for the Association following which there was a general discussion.
The following donations were made at the meeting – Prof. Arjuna AluvihareRs. 50000/- , Dr. W.P. SomasiriRs. 25000/-
2002
A set of picture postcards depicting important and beautiful sites of the university, was printed and made available for sale.
13th December 2002
Dr Chandrika Jayasinghe (an alumnus 1978 – 1983, Senior Lecturer in Medicine, Faculty of Medicine, Peradeniya) published a book on 'Alumni of Peradeniya Medical School' and launched at the inauguration of the 6th International Medical Congress on 13 December 2002
9th July 2004
Construction of Summer House – donated by the 1963 batch during Dr Chandrika Jayasinghe's presidency.  Prof Sarath Edirisinghe coordinated the project.
23rd December 2005
A bus was purchased for the benefit of the medical students during Dr Shanthi Rajapaksha's presidency. The contributions were from the 1st batch and PeMSAA money.
20th October 2010
The President (Prof Neelakanthi Ratnatunga) proposed the establishment of a PeMSAA Studentship Fund that would be gifted to the faculty in its jubilee year
November 2014
Solid furniture consisting of chairs and tables were donated to the faculty for the benefit of medical students from the profit of 12th International Medical Congress during the presidency of Prof Chandra Abeysekera and Dr Shanthini Rosairo, Chairperson of the 12th International Medical Congress